Studying Urban Planning in Venice means absorbing the tradition of the first school in Italy, founded in 1970, that established a graduate degree programme in this field.
Today's world is asking for an awareness in environmental and social issues, with a focus on urban resilience. Iuav MS programme offers a new vision concerning urban transition and innovation that considers the city and cultural heritage as common goods to be preserved despite the global change.
Through the educational offer, students can engage in both theory and practice thanks to the collaboration with local and international organisations, in order to investigate new challenges related to sustainability, climate change, urban metabolism, disaster planning and post-disaster rebuilding.
Students can also spend some time abroad, thanks to the Erasmus+ scholarship programme, in one of the many partner universities in Europe.
Double degree opportunities are also provided: by studying (2/3 semesters) in a partner university, students have the chance to obtain a double degree (issued both by Iuav and by the Partner). The MS in Urban Planning for Transition is a partner, for double degree programmes, of the Tongji University (Shanghai – China) and the University of Reims-Champagne Ardenne (Reims – France).
University of Venice: why?
University of Venice has long been recognised as one of the best Urban Planning Schools in Europe and across the world.
It is the only university in Italy to provide thorough education and training in urban planning, architecture, design, visual arts, theatre and fashion.
Iuav is deep-rooted in tradition but truly committed to innovation. Its workshops give students the opportunity to interact with high profile professors and world-level professionals.
It is a widely recognised school of excellence in an unparalleled city – Venice – famous for its beauty, culture and lifestyle.
Among the important scholars and professionals who have taught at Iuav are Edward James Blakely, Manuel Castells, Saskia Sassen, Luca Mercalli, Oriol Nel-Lo, Fred Bauman, Andreas Philippopoulos-Mihalopoulos, Loren Landau, Raquel Rolnik, Serena Vicari, Jean-Bernard Auby, Alberto Montaña Raúl Letelier, Miguel Beltrán, Wang Lan, Zhang Long JLAN, Francesc Muñoz, Ombretta Romice.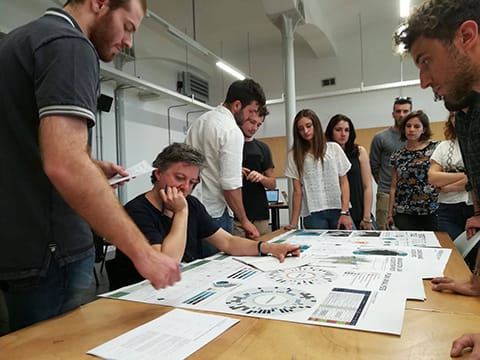 A Bachelor Degree in one of the main subjects related to the program (Urban planning, Architecture, Engineering, Sociology and Social Sciences, Geography, Economics, Political Sciences and Environmental Science).
The Teaching Committee will evaluate students with a different background case-by-case. Urban planners and architects are required to produce a portfolio.
A B2 proficiency level (or equivalent) in English language is also required.
The applications deadline is the 22nd of April 2021. For more information or to make an application please contact us at 22 780250 or send an e-mail at info@globaleducationcy.com
Income- or merit-based scholarships are available. Please contact us for more information.
Annual tuition fees: €3.000 divided in 3 instalments
Graduates can work as designers and managers of urban, environmental, territorial and social planning at all levels; designers of sectoral, experimental, and strategic plans; designers of public policies and ICT experts.The Job Placement Office will support students and newly graduates by offering traineeships in Italy and abroad, by providing information, advice and events to help them get started with their job hunt in the Italian and/or global job market.Graduates can take a state exam and license as a planner, according to Italian law.